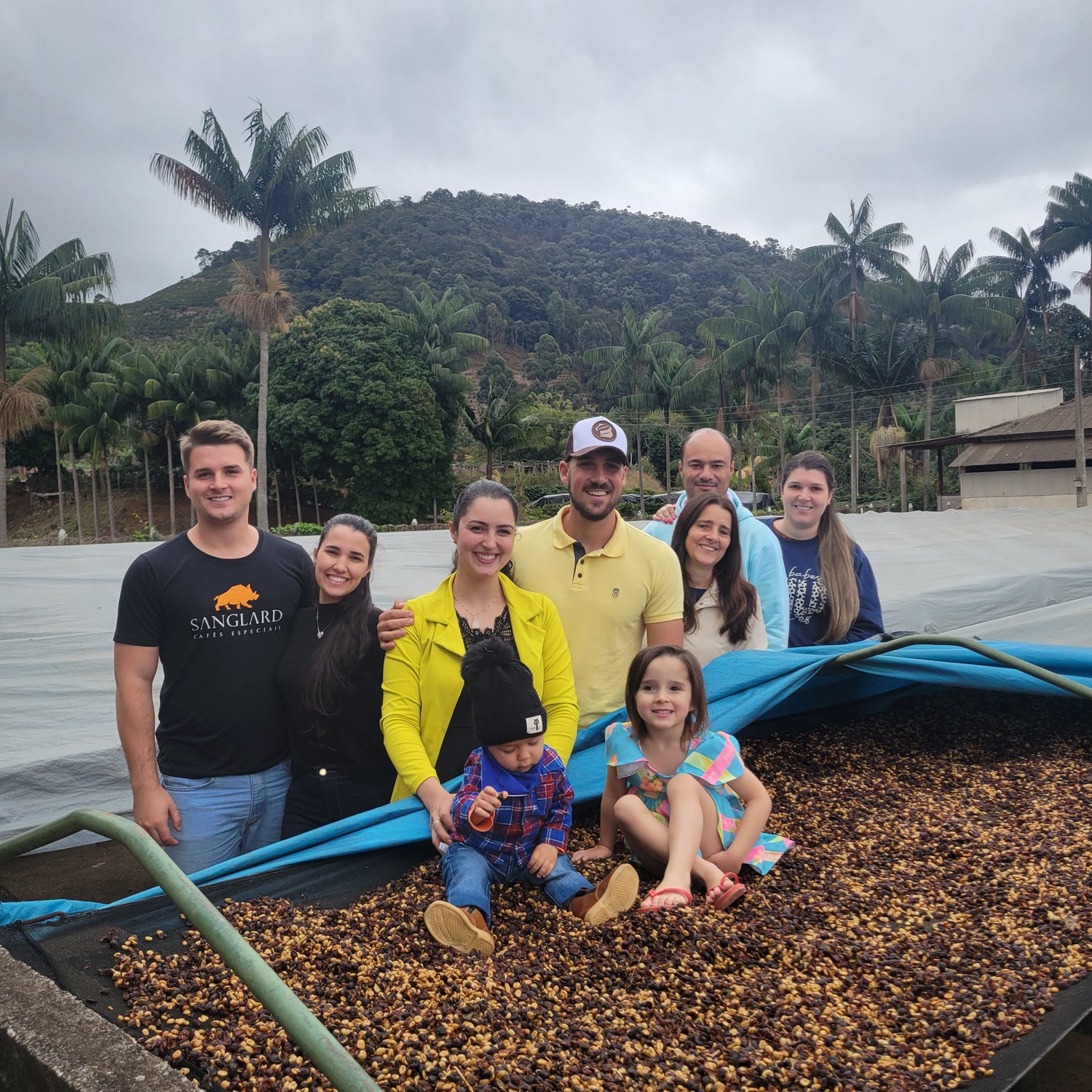 Bean to Cup Traceability.
We were able to visit Serra do Boné Estate (Sanglard farm) in July 2023 and meet the family behind the coffee! After the passing of their father, Carlos Sérgio Sanglard, the sons Nathan and Matheus now run the farm and produce the exceptional coffee that you are drinking.
Frequently Asked Questions
Do you add flavors to the roasts?

No, everything is 100% Natural notes of the coffee.
What roast do you recommend for espresso?

Definitely Resurrection and Cloud 9.
How traceable is Lion's Head?

Very! In fact, we travel all the way around the world to personally meet the families that produce the specialty coffee that gets brewed in YOUR cup! We are very proud of that!